Through the
ages,
Dutch Cuisine
has always been
adaptive
The continuous flow of Dutch innovations and incredible creativity is evident in our products and upon the plates of Dutch Cuisine chefs, where everything melds together. The dish doesn't just reflect the Dutch seasons and regions, but also the innovative capacity and the creativity of our cuisine. Bringing it all together on the plate encompasses the whole 'from soil to mouth' process; the entire food chain. All this together is defining for our Dutch food culture.
A considerable amount of time and effort is utilised in food technology innovation, but it's also good to generate awareness among consumers, by investing in the creativity of Dutch Cuisine chefs and enabling people to also become inspired themselves; in a nutshell, by making the public a participant. Everything is geared towards seeing, doing, and tasting. If our culture is a reflection of our identity, then this also reveals our innovative and creative capacity. It represents an inherent part of our nature – it's 'typically Dutch', with a twist. It's the common denominator that can also be found in such icons as Dutch Design, Dutch Fashion and Dutch Architecture.
The cultural creators of Dutch Cuisine lend a renewed dimension to our food culture. The Dutch food culture displays a large capacity for innovation and creativity. It's part of our nature and our identity. Through their passion and creativity, the cultural creators contribute towards a healthy, enjoyable and enriched life.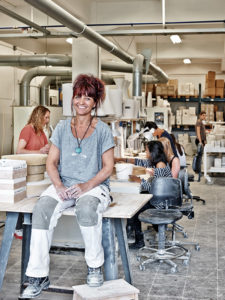 CHARLOTTE LANDSHEER
(COR UNUM CERAMICS)
CEO and designer Cor Unum Ceramics,
Den Bosch
Cor Unum Contemporary Ceramics, founded in 1953 as Cor Unum (one heart), is a ceramic studio in Den Bosch. An unusual aspect of Cor Unum is its team behind the ceramics. The team consists of both professionals and people with distance to the labour market, who are willing to give their all for the company. This team creates high-grade ceramic objects from leading designs. Charotte Charlotte Landsheer, who is the Managing Director at Cor Unum, and designer and daughter of the founder and artist Zweitse Landsheer, started working at Cor Unum in 1994, in their new product development department. In addition to managing Cor Unum and its design work, Charlotte also teaches students at Sint Lucas, in the Product Styling, Space & Media department at Boxtel. For additional information, go to: www.corunum-ceramics.nl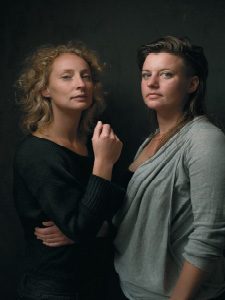 ATELIER NL
Designers Atelier NL,
Eindhoven
The Atelier NL design studio is known for its unique products and researched-oriented projects, which are often created using glass and earthenware. Designers Nadine Sterk and Lonny van Ryswyck always aim to emphasise the abundance of the soil and the value of local raw materials through their tableware. When realising the series of plates and dishes that they created for Koninklijke Tichelaar Makkum, Atelier NL conducted their own excavations at various locations in the Netherlands, and using six different local clay types, a tableware set was created in a variety of brown hues, whereby the colour is always determined by the chemical composition of the clay from that region. For additional information, visit: www.ateliernl.com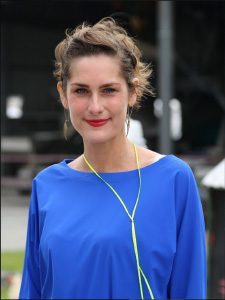 MARIJE VOGELZANG
Dean Food Non Food Design Academy en food designer Eat me,
Dordrecht
Marije Vogelzang doesn't call herself a food designer, but more an 'eating designer' because she is inspired by the provenance, the social impact and the psychological aspect of food. Following her studies at the Design Academie Eindhoven, Marije decided to create a new direction within design: Food Non Food. She now heads this new graduation track on food at the Design Academy. At the start of 2016, Marije additionally founded the Dutch Institute of Food & Design, which aims to create a ​​network of designers who work with food on a global scale. Her work wordt internationaal erkent is acknowledged and published on an international scale. Marije holds inspirational lectures all over the globe about her work and vision. For additional information, visit: www.marijevogelzang.nl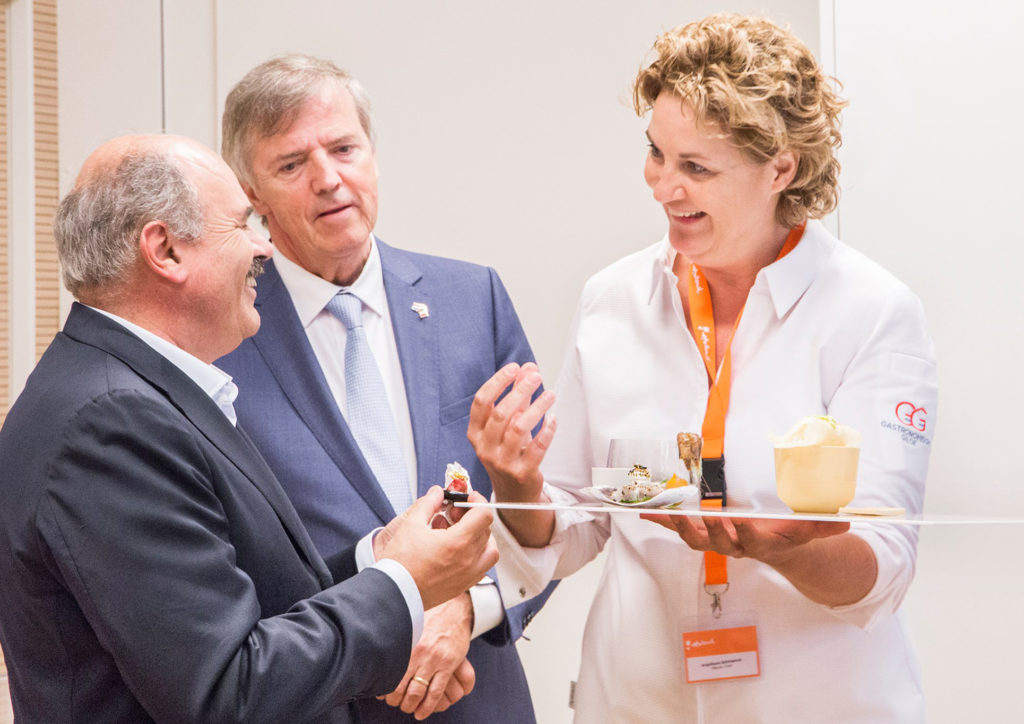 Holland Toolkit
The Holland Toolkit was developed in order to be able to convey the identity of The Netherlands in a suitable manner. The Holland Toolkit contains all of the information, including the tools that can be utilised by the foreign network, industry associations and other partners to provide a contribution towards a recognisable, economic and visual identity of The Netherlands. Since the end of October, Dutch Cuisine tools have also been incorporated in this toolkit, enabling embassies all over the world to recreate a Dutch Cuisine dining experience. In addition, the Holland Toolkit also contains information about the significance of Dutch Cuisine for the agricultural boards. In other words, how does the implementation of Dutch Cuisine contribute to an augmented positioning of the Dutch agricultural sector abroad.
The Holland Toolkit, which is accessible via a passwoord for all Dutch posts abroad, consists of the following items: the book 'Taste Like Dutch, an impression of Dutch culinary culture', an online guide for local caterers abroad, which can be utilised at embassies and consulates, and Dutch Cuisine house style materials such as invitations, menus, and recipe cards, table decoration, and a mini-exhibition of tableware created by Dutch designers.
---